A firmy, smoothy, smells-deliciousy oil to soothe even the driest of dry skin.
Formulated for bodies (all the bodies!), this firming oil replenishes the natural oils lost when skin is exposed to drying and harsh environments. A very considered blend of glow-giving oils, rich in essential fatty acids and antioxidants, Oil Over will effectively soften dry, sensitive, flaky or cranky skin to leave you looking oh-so-supple.
The superstar ingredient is electric daisy extract (acmella oleracea), a flowering herb clinically proven to enhance skin firmness, tonicity, and minimise the appearance of fine lines and crepey skin. Squalane is quickly absorbed into the skin and prevents moisture from escaping to leave you exceptionally hydrated, while CoQ10 boosts the skin's natural antioxidant levels to fight against oxidative/environmental stress.
With a blend of jojoba, rosehip, evening primrose, sandalwood and sweet almond oils too, this is a truly top notch formula that nourishes the skin - leaving zero greasy residue - and supports collagen production.
Oil Over is a dreamy solution for year-round hydration and seriously energised skin. Post-shower, pre-party, the go-to lubrication for when your limbs feel a little lifeless.
A rev-oil-utionary (it had to be done) addition to your daily bodycare routine. Ok!
Beautiful Body Oil
If you love Face Hero, you'll love this more. Smells divine and soaks into the skin quickly for instant glow and hydration. I appreciate the pump applicator also, easy to dispense.
Delicious Skin thanks to Oil Over
My skin has never felt so hydrated, looked so glowy or smelt as delicious as it does after using Oil Over. The other important point is that it doesn't leave you feeling greasy like you'd imagine it would. Love it. Highly recommend this bottle of greatness.
Perfect for Mumma To Be
Love it. Great for a growing bump! And helps my itchy dry arms/legs! Smells great.
Read More Reviews
Rice bran oil, sweet almond oil, jojoba seed oil, squalane, evening primrose oil, rosehip oil, caprylic/capric triglyceride, sandalwood seed oil, electric daisy extract, coenzyme Q10, tocopherol, sunflower seed oil, natural fragrance (contains bergamot, cedarwood and patchouli oils).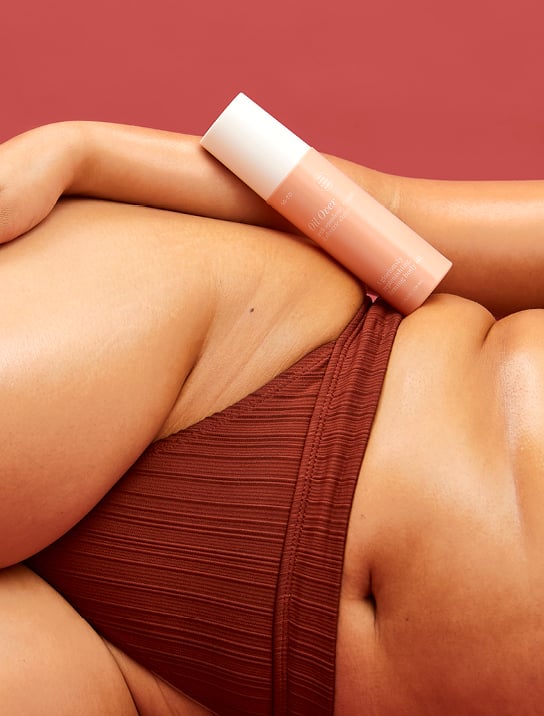 Nature's Botox': Everything You Need To Know About Electric Daisy
Oil Over's hero ingredient, Electric daisy is a much gentler and less invasive way to reduce the appearance of wrinkles and delay the signs of ageing (sans needles). This is the very reason electric daisy has earned the nickname 'Nature's Botox'.
Read More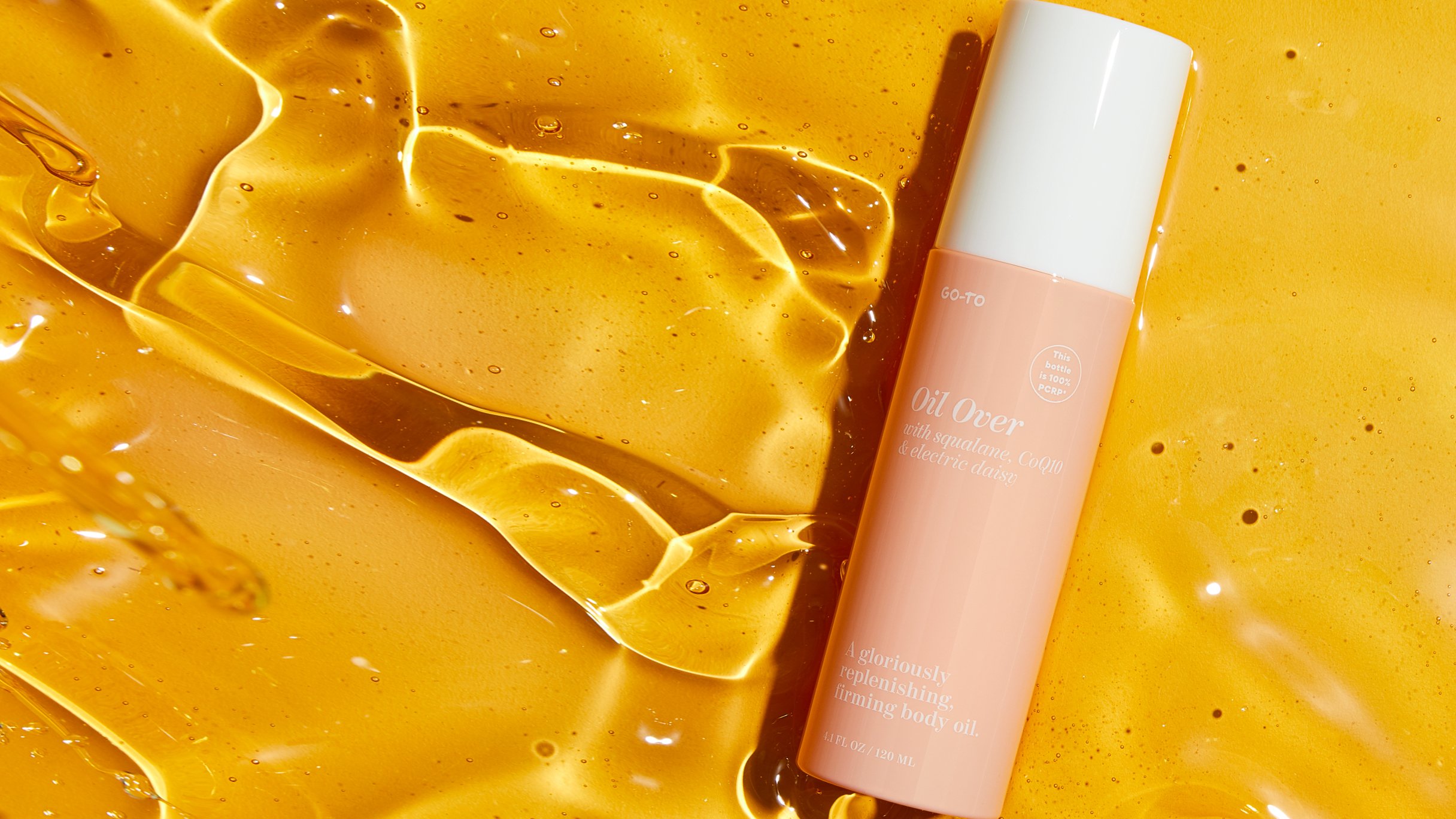 Squalane
Derived from olives, squalane has a very similar composition to human sebum so helps product to absorb quickly, and reduce dryness.
Coenzyme Q10
An antioxidant that is naturally present in the body, though environmental factors reduce its levels present, CoQ10 has soothing effects and may assist with signs of ageing.
Electric Daisy
Extracted from the acmella oleracea flower, this active ingredient has been shown to improve skin firmness, tonicity, and reduce the appearance of fine lines and crepey skin.
Your AM or PM Routine!
Use Oil Over to firm and replenish your skin, or when the urge for a little extra sheen strikes - morning, night, en route to margaritas.
Lather on your arms and legs by moving the oil in light circular motions towards the heart, this will stimulate blood flow around the body, minimise the appearance of fine lines, and leave you looking and feeling much firmer.
Across the neck and décolletage, massage the oil in upwards movements towards the chin to help rejuvenate any sagging skin, and remove dead skin cells.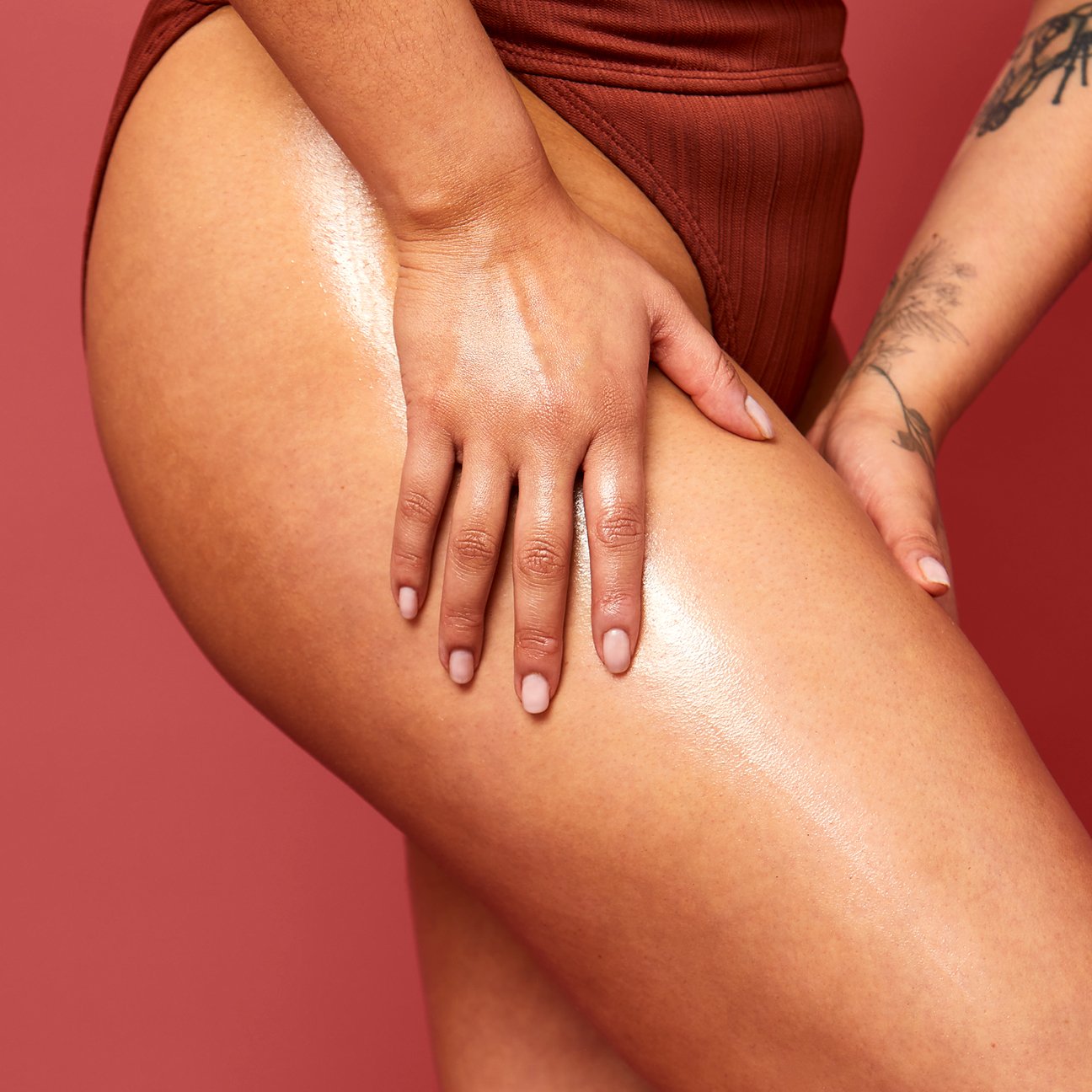 Reduce Reuse Recycle
100% recycled polyethylene terephthalate plastic bottle
Pump made from 6 x 100% virgin materials (PP, PE, LDPE, EVA, stainless steel, POM)
100% virgin polypropylene plastic lid
Recyclable carton made from PEFC-certified cardboard. A PEFC forest is a forest that is managed in line with the strictest environmental, social and economic requirements.
Ready to recycle your empties? Pop your empty packaging into a TerraCycle® bin at any local MECCA store.
TerraCycle®, the global leader in recycling the 'unrecyclable'. Rather than throwing away your used bottles, jars and tubes the TerraCycle® program allows your used skincare packaging to be sorted, processed and transformed into something new, and useful.
Important! Empty products must be empty or almost empty. TerraCycle® will not accept any returns that still have product in them.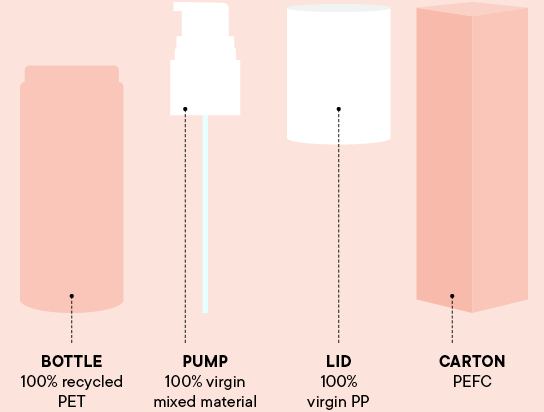 Scrolly Molly do we love Instagram.
@gotoskincare