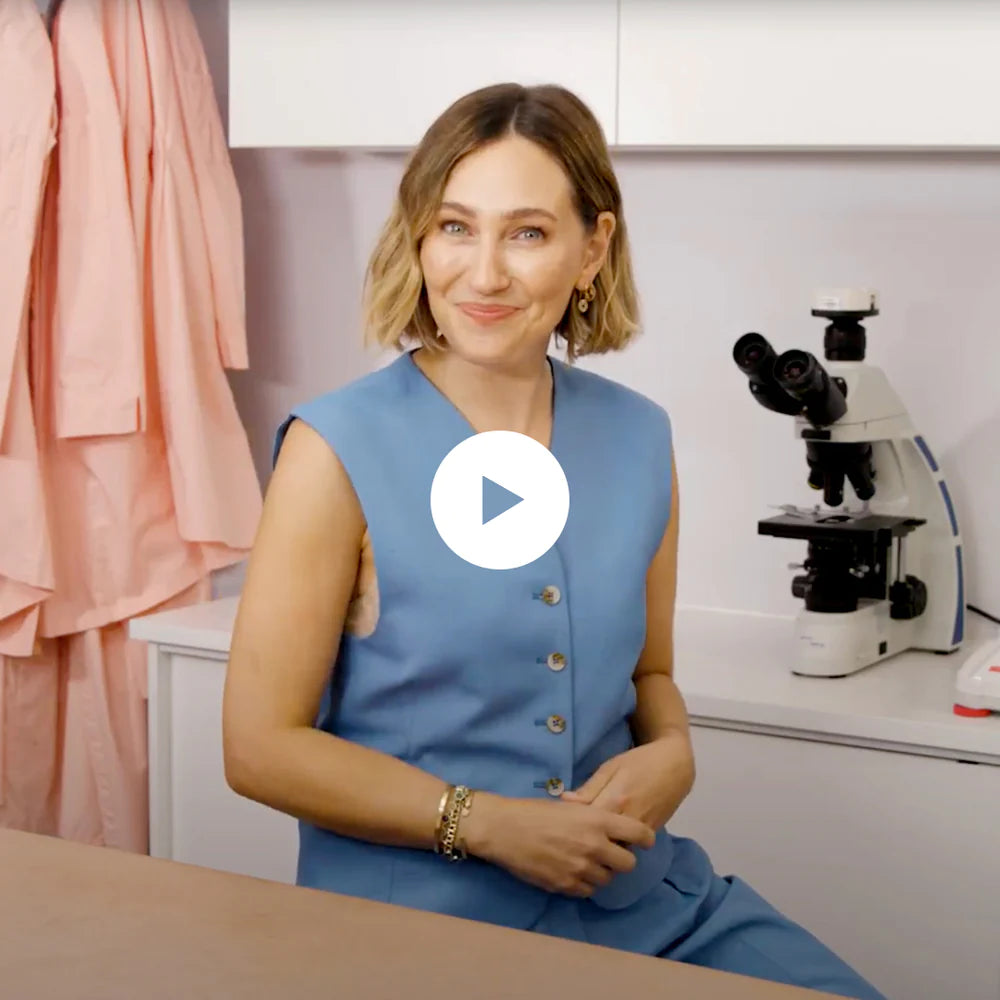 Zoë Foster Blake
THE FOUNDER.
Go-To founder and much-loved skincare expert, Zoë Foster Blake, was the Beauty Director at Cosmopolitan and Harper's BAZAAR for over a decade. Between using and reviewing zillions of skincare products daily, and publishing the beauty bible, Amazinger Face, Zoë received bucketloads of very honest feedback from women about what worked, what didn't, and what was utterly confusing.
Having built a career on understanding what changes the skin, what harms the skin, and what is nothing more than marketing, Zoë saw a gap for an uncomplicated, easy-to-use skincare range that actually worked. So she created Go-To, a range of plant-based, expertly formulated products that are trustworthy, effective and a delight to use.
Effective.
Effective.

Effective.
Sustainable.
Sustainable.

Sustainable.
Australian Made.
Australian Made.

Australian Made.
Worry Free.
Worry Free.

Worry Free.
EFFECTIVE
Entrusting formulators with decades of experience in natural science.
Formulated in-house to help your skin (even the sensitive kind!) thrive, our chemists tinker with each formula for a really long time before it reaches your face. We strive to protect, nourish, and keep that skin barrier super strong.
SUSTAINABLE
We are focused on becoming a more eco-responsible business, every day.
Waste is inevitable, but we're working hard to limit our impact by reducing, reusing and recycling. We've made the transition to post-consumer recycled plastics across the range, delivered to you in 100% recyclable packaging, and we can confidently boast about our Carbon Neutral status too. Via registered programs, Go-To has been offsetting emissions since 2018.
AUSTRALIAN MADE
Using local plant and nut oils which are known to be effective for the skin.
We're proudly Australian made and owned, using (chiefly) Australian botanical ingredients too! In line with the strictest cosmetic regulations, all our products are tested down under to ensure your skin thrives. 
WORRY FREE
Plant-derived and clinically proven to play nice with all skin types.
We make cute, clean and worry-free products that won't piss off your skin. You won't find silicones, parabens, PEGs, sulfates (SLS/SLES), GMOs, mineral oils, petrolatum, or synthetic colours here.
(Glowing) Testimonials
Over 40,000
5-Star Reviews
Highly recommend.
I've been using this product for about 5 years now and it's truly the best oil I've ever used. My skin always feels amazing after it.
Jessica W.
Amazing!
Such a lovely moisturiser. The perfect thickness that feels light but deeply moisturising. I use it morning and night (and sometimes mid-day if I'm feeling dry).
Alex W.
The best.
Hands down, the best on the market. Thorough yet gentle, rich yet light. Leaves my skin feeling hydrated and clean. Every time. What's not to love?!
Ellen S.
Bloody amazing!
This mask is a miracle worker! I struggle with dry, dehydrated skin but this mask makes my skin feel dewy, plump and juicy! An absolute winner in the skincare world xx
Elizabeth W.
Scrolly molly, do we love Instagram
@gotoskincare