A bouncy gel-cream for shine-free skin.
Offering intense hydration, with a soft, matte finish and zero residue, this oil-free dreamboat is moisturiser for people who hate wearing moisturiser.
Perfect for oily, combination, breakout-prone, and teen skin, this fast-absorbing and airy gel-cream is no lightweight (sorry) when it comes to ingredients: Ceramides reduce moisture loss and minimise the signs of dryness and dehydration, and provitamin B5 calms and soothes. We've added clover flower extract to balance sebum (oil) production and minimise the appearance of enlarged pores, and hyaluronic acid and aloe vera juice for long-lasting hydration that leaves the skin plump, bouncy, and calm.
Not sure which moisturiser is your perfect match? We can help!
Housed in Go-To's first-ever refillable packaging pod (!), this soothing, oil-free formula is deeply hydrating and light-as; disappearing instantly and leaving behind a smooth, matte finish. Hydrate, replenish, and calm the skin with Very Lightweight Moisturiser.
This is the Best Moisturiser
This is the best moisturiser for my oily, acne-prone skin. Non-greasy and absorbs straight in! Love love love!
Love it!
Great lightweight moisturiser that feels amazing on the skin. Love the matte finish and the refillable pod is a great initiative. Layers nicely with other go-to products as well. A new staple!
The BEST!
I am in love with this moisturiser! I don't like the feeling of thick moisturisers that sit on your face for ages, and this feels so light on your skin so I can't recommend this enough. I have sensitive skin too so this works a treat. Do yourself a favour and buy this.
Read More Reviews
Rice bran oil, sweet almond oil, jojoba seed oil, squalane, evening primrose oil, rosehip oil, caprylic/capric triglyceride, sandalwood seed oil, electric daisy extract, coenzyme Q10, tocopherol, sunflower seed oil, natural fragrance (contains bergamot, cedarwood and patchouli oils).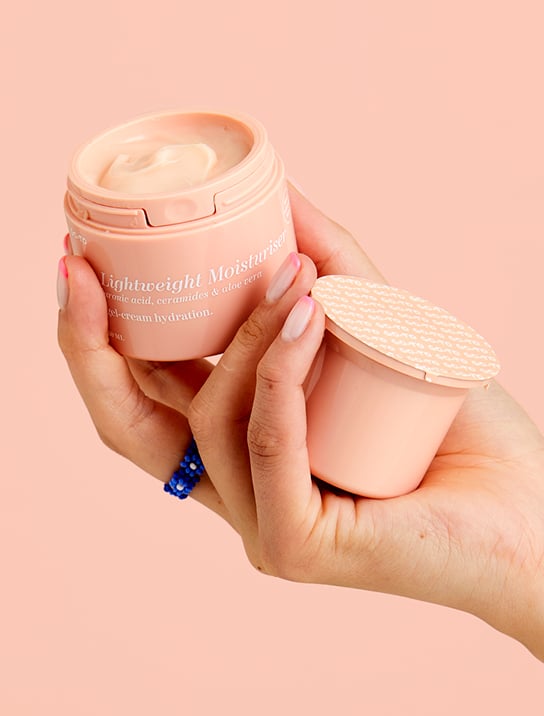 How To; Lightweight Moisturiser
We Made A Lightweight Moisturiser For Oily, Acne-Prone Skin
Aptly named Very Lightweight Moisturiser, this gel-cream dreamboat is the second moisturiser to crash the Go-To line-up. A moisturiser for people who hate wearing moisturiser. This bouncy, airy gel-cream is no lightweight (sorry) when it comes to ingredients.
Read More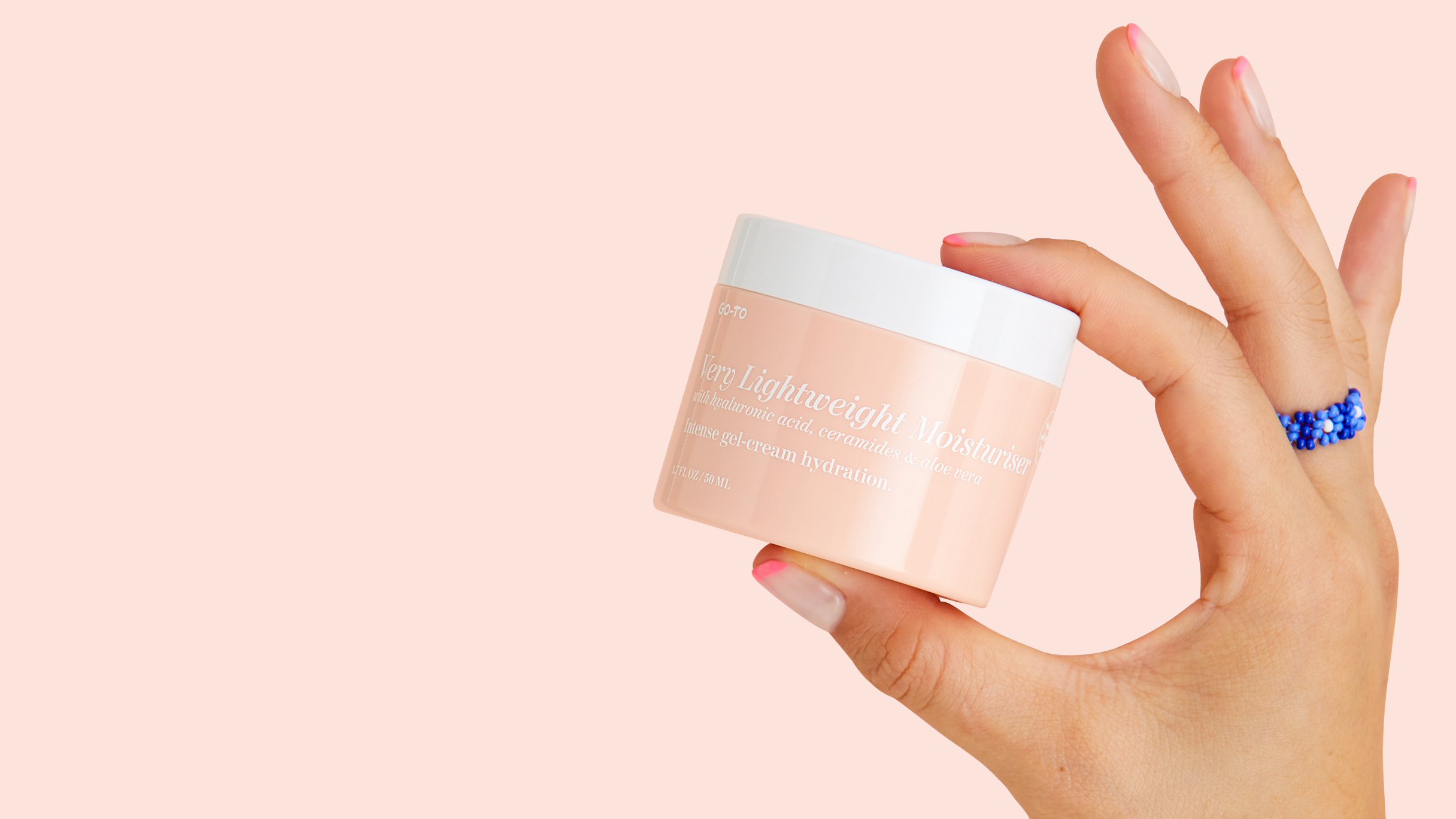 Ceramide NS
A long chain lipid that occurs naturally in the outer layer of skin, supporting skin barrier function and hydration by reinforcing its ability to retain water.
Sodium Hyaluronate
A powerful water drawing humectant and natural moisturising factor, that instantly hydrates and leaves skin feeling plump and bouncy.
Clover Flower Extract
A natural pore minimiser designed to rebalance skin issues that cause enlarged pores. It does this by preserving the skin barrier and helping to regulate excess sebum production. Clover flower extract also contains a high content of a flavonoid (Biochanin A!) that is known to reduce inflammation and act as an antioxidant.
In the AM!
Massage into your skin after cleansers, toners and serums (and before SPF).
When using face oil, we recommend pressing it into your skin after this product.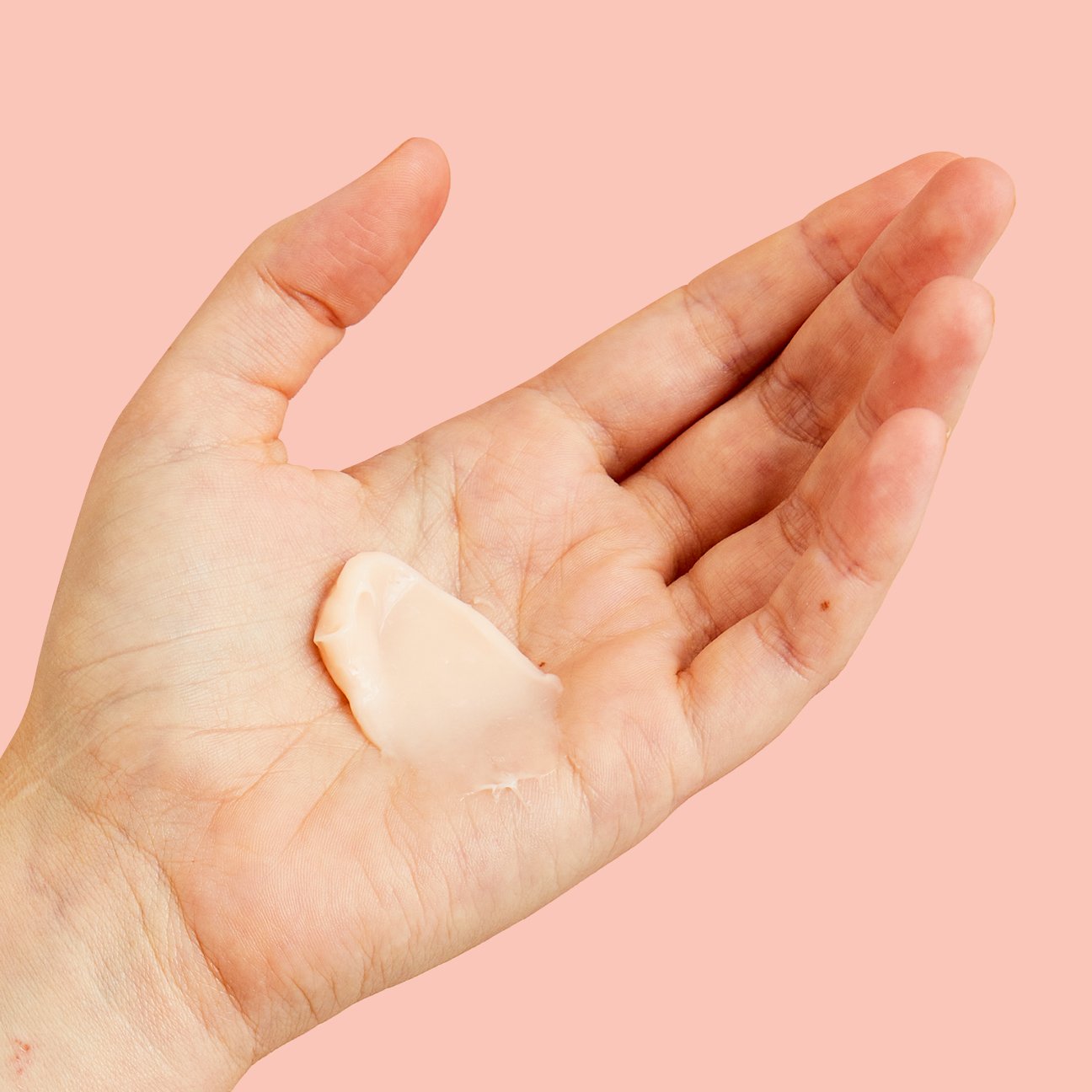 Reduce Reuse Recycle
80% post-consumer recycled refillable pod
Foil lid
Polymethyl methacrylate outer jar
100% virgin polypropylene plastic lid
Recyclable carton made from FSC-certified cardboard. All materials used are sourced from Forest Stewardship Council-certified forests, which are dedicated to responsible management of the environment.
Ready to recycle your empties? Pop your empty packaging into a TerraCycle® bin at any local MECCA store.
TerraCycle®, the global leader in recycling the 'unrecyclable'. Rather than throwing away your used bottles, jars and tubes the TerraCycle® program allows your used skincare packaging to be sorted, processed and transformed into something new, and useful.
Important! Empty products must be empty or almost empty. TerraCycle® will not accept any returns that still have product in them.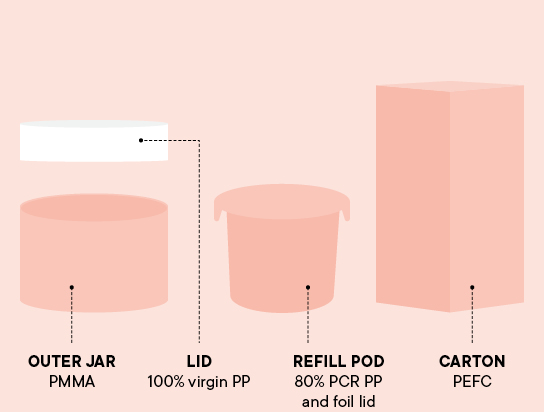 Scrolly Molly do we love Instagram.
@gotoskincare