A hydrating daily moisturiser that defends your face against premature ageing, and smells pretty alright, too.
This daily moisturiser boasts powerful antioxidants CoQ10 and the dazzling amla berry, known to have 30x more antioxidants than oranges, as well as many lovely nourishing oils and butters. This is the (very useful) face cream to replenish dry, dehydrated skin.
This is a hydrating face cream that is as much about antioxidants as it is moisturisation, because they are equally important. Antioxidants stop free radicals (found in UV rays, smoking, environmental pollutants, toxins) attacking your skin, which is the main cause of ageing in the shape of wrinkles, loss of skin elasticity and suppleness. And since we get 50-80% of our free radical damage before we turn 21, there's good reason to be incorporating antioxidants into your skincare as early as possible, (and for as long as possible).
Very Useful Face Cream ensures your skin is thoroughly hydrated, supple, smooth, soft and shielded from those havoc-causing free radical bastards. Crucial!
Very Useful Face Cream is dermatologically tested to be suitable for sensitive skin.
I'll never use anything else!
Such a great product that keeps my skin so hydrated all day long. Most of my skincare routine consists of Go-To products and my skin has never looked better. Thanks team!
Love it!
I can't live without this face cream. I apply it every night and in the morning my skin feels so soft. It goes on beautifully and smells like a dream. The best.
Sublime
This product is super moisturising, nourishing and luxurious. Leaves the skin dewy and smells amazing. I've been using it morning and evening and my skin is loving it!
Read More Reviews
Water, shea butter, sweet almond oil, apricot kernel oil, glyceryl oleate citrate, arachidyl alcohol, glycerin, sunflower seed oil, behenyl alcohol, avocado oil, mango butter, milk thistle ethyl ester, benzyl alcohol, coenzyme Q10, arachidyl glucoside, vitamin e, sodium citrate, amla berry extract, lysolecithin, sclerotium gum, xanthan gum, pullulan, dehydroacetic acid, natural fragrance (contains rose and geranium oils).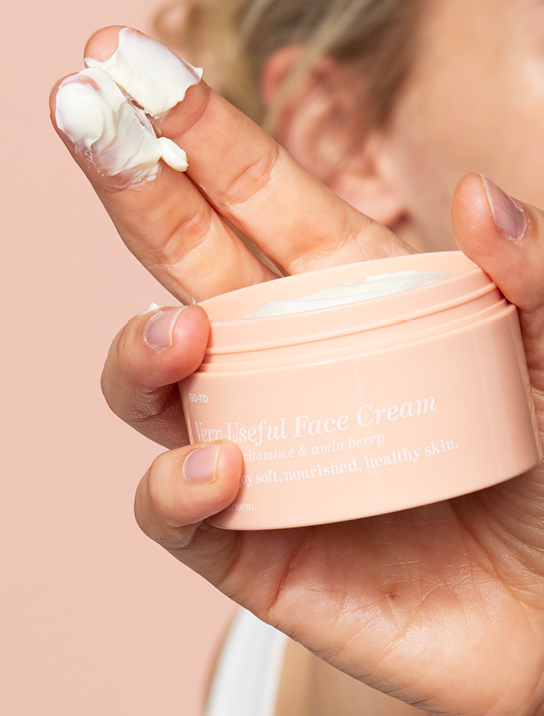 How To: Very Useful Face Cream
Do I Need To Moisturise If I Have Oily Or Combination Skin?
You do! You really do! Moisturiser is a core step in a skincare routine. Any skincare routine! In our (correct) opinion, skipping moisturiser is an oily skin sin that could land you with dry, sore, or pissed-off skin.
Read More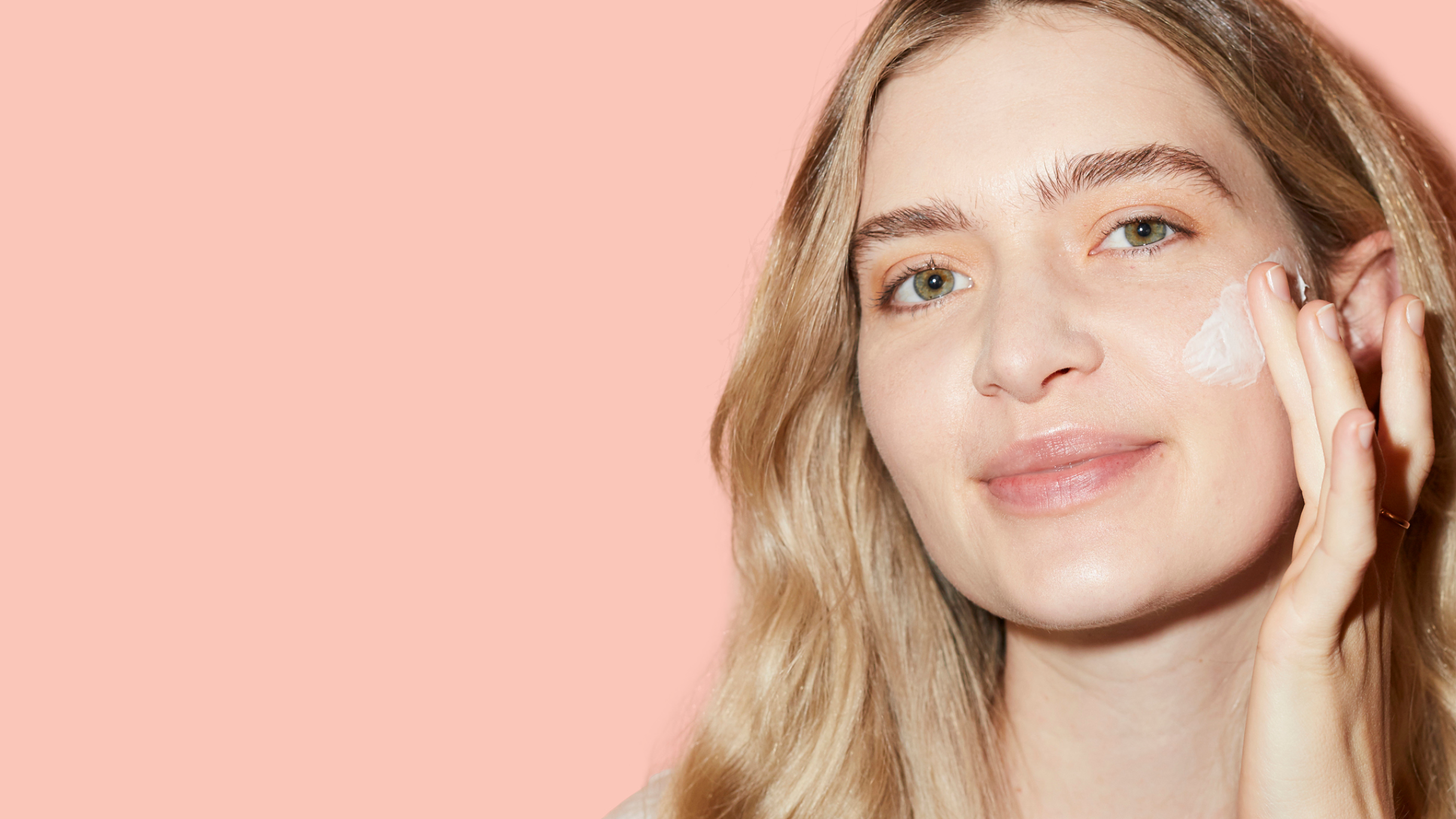 Amla Berry Extract
A potent source of vitamin c with antioxidant properties to eliminate free radical damage and protect skin from environmental pollutants.
Apricot Kernel Oil
A light, gentle oil that comes from the kernels (seeds) of apricots, rich in essential fatty acids and vitamins to nourish and soften the skin.
Coenzyme Q10
An antioxidant that is naturally present in the body, though environmental factors reduce its levels present, CoQ10 has soothing effects and may assist with signs of ageing.
Your AM or PM Routine!
Massage into the skin after cleansers, toners, serums and SPF.
It'll also be your best friend during flights, after sun exposure, and when your skin is generally in need of some extra TLC.
Reduce Reuse Recycle
100% post-consumer recycled polypropylene plastic jar
100% virgin polypropylene plastic lid
Recyclable carton made from FSC-certified cardboard. All materials used are sourced from Forest Stewardship Council-certified forests, which are dedicated to responsible management of the environment.
Ready to recycle your empties? Pop your empty packaging into a TerraCycle® bin at any local MECCA store.
TerraCycle®, the global leader in recycling the 'unrecyclable'. Rather than throwing away your used bottles, jars and tubes the TerraCycle® program allows your used skincare packaging to be sorted, processed and transformed into something new, and useful.
Important! Empty products must be empty or almost empty. TerraCycle® will not accept any returns that still have product in them.
Scrolly Molly do we love Instagram.
@gotoskincare